Buying gifts can be a demanding activity this time of year. How do you know what to get everyone on your list, and where will you get it for the best price? Thankfully, we've put together some advice to get you through your holiday shopping this year.
By the way, if you're considering upgrading your bathroom for a special person in your life for Christmas this year, check out our blog post on How Much Does a Steam Shower Cost?
The following are some gift suggestions for the special people in your life and some tips for purchasing Christmas presents:
For Grandparents
Your grandparents use the cameras on their smart phones, but they don't know how to upload the photos to a computer or a cloud service. Gift them a year of Groove Book so they can enjoy printed photos of their grandchildren. Who knows, maybe they'll print some selfies as well. They'll get up to 100 photos each month printed out in a 4.5" by 6.5" size. The photos are mailed to the subscriber's home and are perforated so they can be ripped out and shared. They won't even need to make a trip to the store to get the photos developed. This is also a great gift for moms and new parents who have to have photos of their families and newborns.
Box Subscriptions
Box subscriptions are all the rave now. These subscriptions are based on interest and the gift recipient will receive a box of goodies each month (depending on the length of the subscription). They won't just get to open a gift on Christmas; they'll have something to look forward to opening every month! The price of the subscription depends on the website and how many months you want to gift.
-Birchbox is the perfect gift for people who enjoy beauty and skincare products. Birchbox offers a subscription for both men and women.
http://d233e40rtidosz.cloudfront.net/assets/nacho_645x645-c2871f0b2a7f738354c8ca326ef904a5.png
-BarkBox will send dog lovers and pet owners treats, toys and hygiene products each month. Different boxes are offered for different sizes of dog breeds.
-Club W is a virtual wine club that will determine your palate profile with a survey and give you recommendations for wines to taste. Three bottles of wine are mailed out each month.
-BroBox delivers energy drinks, beef jerky and other snacks and personal care items like shaving cream to your best bros. You can choose between three different tiers of boxes, including the Bro Shmo, The Wingman and The Best Bro Forever.
For Her
Sure, you could get the special woman in your life jewelry, but don't you think she would enjoy a foot massage every day? Try buying her a Siatsu Foot Massager with Heat this year from Brookstone.
http://www.brookstone.com/shiatsu-foot-massagers-with-heat?bkiid=SubCategory_Gifts_Top_Gifts_Top_Gifts_For_Her|SubCategoryWidget|839379p&catId=
For Him
Think outside of the box this year and order a cool gadget for the man in your life. You know he wants some tech gadget out there but won't buy it for himself. We suggest the R2-D2 USB Car Charger from Think Geek.
http://www.thinkgeek.com/product/11f0/
For Hosts
Don't forget host or hostess gifts for the holiday parties you're attending. Also, consider getting a gift for someone if they are hosting you in their home for the holidays.
A bottle of wine usually does the trick. Crate&Barrel recommends these Tilt 5.5"-11" Bowls for a gift that is both beautiful and useful around the home.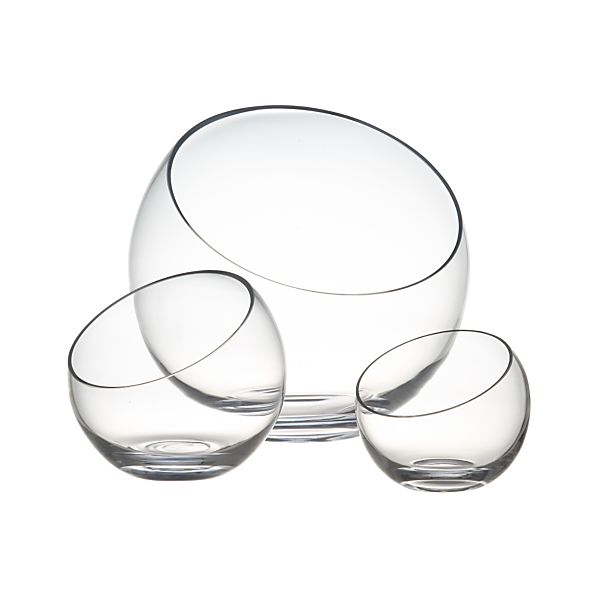 http://www.crateandbarrel.com/gift-ideas/host-gifts/tilt-5.5-11-bowls/f40167
Tips for Holiday Shopping
-Before purchasing something online, search for coupons on that website or store.
-Browse Groupon Good for some cool items you may not have thought of or for some inspiration.
-Don't underestimate the Goodwill or your local thrift store. You can find great steals in there. Also, don't forget about it as a resource for when you need something to take to your office's white elephant party.
-Want to get something for someone but you're not sure where to start? Amazon has great gift guides you can search by interest. For example, let's say you want to get your nephew or niece a video game but don't know what the kids are playing nowadays. Just visit the Electronics gift guide.
We wish you the best of luck during your holiday shopping. May your Christmas be merry and bright!