What is aromatherapy? You've probably practiced aromatherapy without knowing it whenever you light a candle, incense burner or oil warmer. Aromatherapy is the use of oils extracted from plants. The oils have positive effects on the mind, body and the environment in which you live.
In addition to having medicinal uses, essential oils can also be used around the home. You can use essential oils in almost any room, including the bathroom. For example, see our blog post Use Aromatherapy Oils in Steam Showers.
Aromatherapy is easy to do and can help you relax, get you through a cold, help you clean and more. Read on for some information on common essential oils used in aromatherapy.
Eucalyptus Oil
Eucalyptus oil is derived from an evergreen tree that originally grows in Australia. Eucalyptus has been used for its medicinal properties by the Aboriginals, as well as in China and India.
The use of eucalyptus oil can fight headaches, coughs, colds, bronchitis and more. Eucalyptus is a natural antiseptic, fever reducer, anti-inflammatory, pain reliever and decongestant. It's also an analgesic and can be used to treat dental problems. It will also reduce stress and exhaustion.
Use eucalyptus in your home to fight stains, to repel unwanted bugs and to clean laundry and carpets.
Lemon Oil
Lemon oil comes from another evergreen tree that appears in Asia and is now grown around the world. Lemon has historically been used medicinally in India.
The oil from the lemon tree is effective at clearing the mind, treating sadness and improving moods. It's also antibacterial and can be used to soothe a sore throat and treat fevers and coughs.
You can use lemon oil to make your skin softer and to lighten the complexion of your skin. Just add lemon oil to homemade scrubs for your hands and body.
Lemon oil is also antibacterial, degreases in the kitchen and removes calcium build up in the bathroom. You can use it to clean kitchen cutting boards and in the dishwasher to prevent spots on your dishes.
Peppermint Oil
The peppermint plant is a hybrid of the spearmint plant and the watermint plant. It originated in Europe.
Peppermints most unique use is the treatment of stomach ailments. Peppermint oil can treat stomach pain, irritable bowel syndrome and nausea.
Peppermint isn't just good for your stomach; it will also improve concentration and memory. Eat a peppermint candy or drink peppermint tea before an important test. The peppermint will also reduce stress and anxiety.
It's also a natural antispasmodic, expectorant and has a cooling property. Use it with water to rinse your mouth, to treat allergies and to soothe you throat.
Other uses of peppermint include using it as a pesticide and to repel spiders, to treat a sunburn, to reduce motion sickness. It is also antifungal.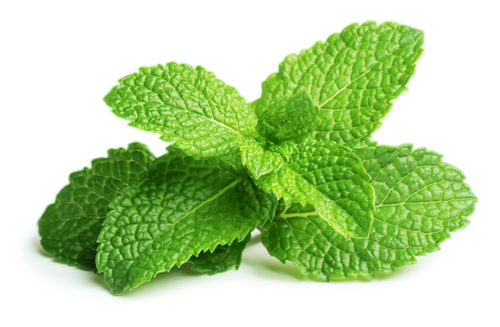 Lavender Oil
Lavender oil comes from the lavender flower, which is a part of the mint family. It is known for its pleasing scent.
Lavender treats insect bites, headaches, acne and burns. It will also improve sleep and help you relax. You can put drops of lavender oil on someone's pillow to help them fall asleep and stay calm.
Use lavender around your house to improve areas that smells. For example, you can spray your bathroom with a mixture of water and lavender oil. You can also put drops of lavender oil on cotton balls and place the cotton balls in your closet to combat old smells.
If you like to clean with vinegar, add some lavender oil to your cleaning mixture to avoid the unpleasant smell of vinegar. Lavender is also antibacterial and cleans wood floors.
Ariel Platinum steam showers on Steam Showers Inc come equipped with aromatherapy systems. Put essential oils in the aromatherapy system and the scents will be infused into your shower. Enjoy and relax with aromatherapy and the calming effects of steam.